About the Joint Relief Institute.
Providing non-surgical, pain-relieving treatments to thousands of patients since 2015.
Our mission is to end knee pain in the fastest, safest way possible.
The founder, Dr. Mike Hana, has an extensive background in pain management. After seeing firsthand the post-op difficulties of knee replacement patients, he dedicated his entire medical career to perfecting a non-surgical process that could alleviate the pain quickly without requiring medication for recovery.
This is why we founded the Joint Relief Institute.
It is becoming increasingly evident that total knee replacements are often unnecessary and performed without considering other options.
Just like the reporter in this ABC News article, we've seen firsthand how knee-replacement surgery comes with no guarantees of restored movement or less pain. This commonly leads to reliance on narcotic pain medication to address the post-operative effects, which can persist indefinitely. That is why our fight for alternative treatments to knee pain is a passion for us, and educating our patients is a top priority.
We hire the best doctors and physician assistants, investing in the most advanced equipment to ensure consistent, long-lasting results.
"We loved our first experience. Felt like we were with family!!! Everyone had great positive energy. Not everybody knows how to deal with seniors. Some people can be so mean..but this place offers the whole opposite!!"
—Jessie C.
"Everything has been great, pleasurable, relaxing, personal..it really feels like I'm coming to meet good friends. Everyone has something knowledge to share! Although I'm great full I'm no longer in pain, I love to see the staff."
—Shirley R.
"Prior to coming to JRI, i was told replacement was my only option. The injections have enabled me to resume normal activity with greatly reduced pain and enhanced mobility. Improved more after 2nd round. I am a believer."
—Guy L.
"As a former nurse myself, I am impressed. Very professional, informative and respectful. They treat you as an INDIVIDUAL, not a number. I love the family feel environment."
—Darlene G.
Dr. Michael Hana, founder of the Joint Relief Institute.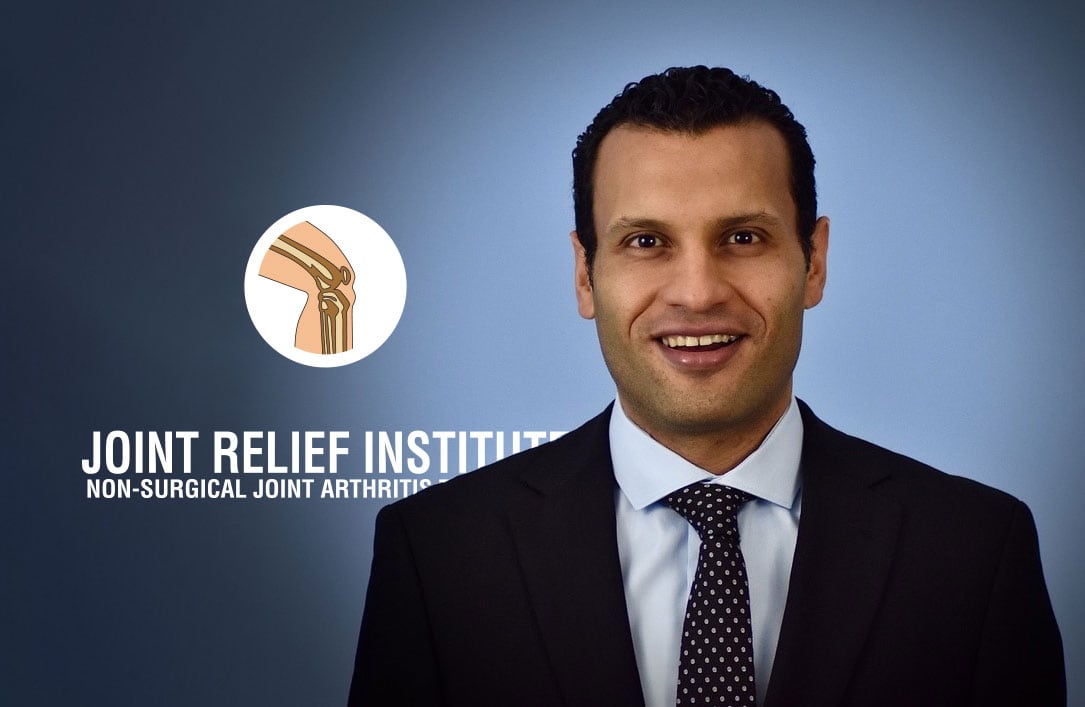 My name is Mike Hana. I'm board-certified in both anesthesiology and pain medicine, and I founded the Joint Relief Institute. If you'll give me a moment, I'd like to tell you why I founded the institute.
Many people with knee pain think their only choice is to have a knee replacement, but according to this study, up to 1/3rd of knee surgeries are performed on people who don't need them. That's up to hundreds of thousands of unnecessary knee surgeries every year!
A knee replacement is not a minor surgical procedure and like all surgery, knee replacement comes with the risks of infection, heart attack, and stroke. After knee replacement surgery, even the luckiest patient faces a considerable period of bed rest, then a long road to their best-case scenario. And that best-case scenario is bad for many people…
The top reason for getting a knee replacement is chronic pain — my area of specialization — but this study shows many patients continue to have knee pain AFTER the surgery – pain that gets worse over time.
When you have a knee replacement, you close the door on your other options. The only thing you can do for pain after a knee replacement is take ever-increasing doses of mind-numbing and potentially addictive painkillers. And the longer you take painkillers, the greater the chances of bleeding ulcers and kidney failure.
All these studies and statistics are from respected and widely read medical journals, however, these aren't statistics to me – they're real people. I see these patients every day at the Joint Relief Institute – people who are in pain after knee replacement surgery. They've had one knee replaced, and they will do anything possible to avoid having surgery on the other knee.
So, you can imagine how frustrating it is to meet people who are in pain that they never should have experienced. I'm talking about pain that came because they didn't get the right treatment, or they had a knee replacement they didn't need.
That is why I founded the Joint Relief Institute in 2015. I wanted to make sure that as many people with knee pain as possible can undergo a simple, low-risk, low-cost procedure that could change their lives.
Knee injections are safe, effective, painless, and without any side effects, so you have nothing to lose and potentially everything to gain by trying injections first. If you've read our thousands of five-star reviews, you know that your life could change in a matter of minutes.
That being said, some people do need knee replacements. However, there is no way back after a knee replacement, so I'm asking you this: Please don't decide that traumatic surgery is your only option without trying gel injections first.
Please come in to one of our three Chicagoland offices for a no obligation consultation. Our friendly and caring staff will answer any questions you have so you can make the most informed decision for your future.
Mike Hana, MD  |  Founder, Joint Relief Institute.
Your Knee Pain Relief team
Ermin Arriola
MD, Physician
Michael Hana
MD, DABA. DABPM, FIPP, Physician
Rahul Khapekar
DO, Physician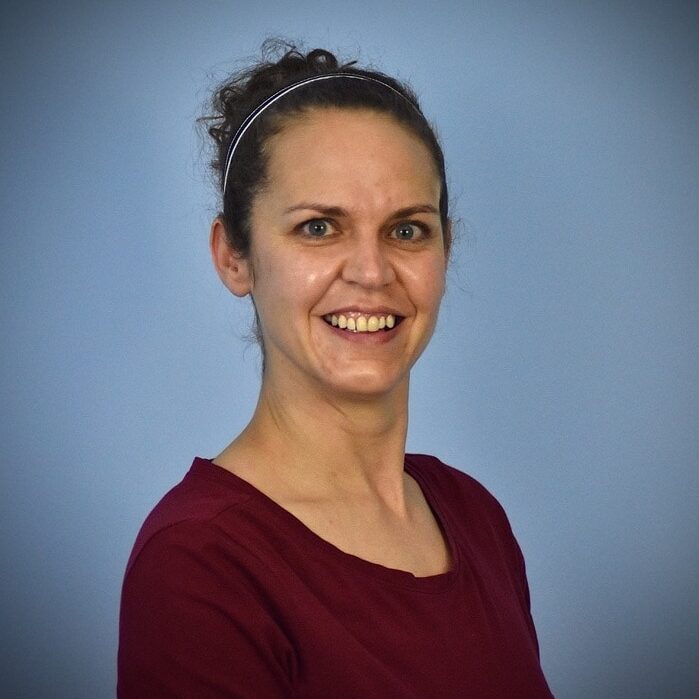 Julie Kafka
MD, Physician
Nicholas Manolitsis
MD, Physician
Katrina Nguyen
DO, Physician
Book your No Obligation Consultation.
Ready to get started? Call us or fill out our online form now!
Here's what to expect:
Step 1: You'll be contacted by a new patient specialist, who will determine your eligibility and schedule an appointment at one of our 3 convenient Chicagoland locations.
---
Step 2: We'll welcome you into the office and introduce you to our friendly clinical staff. A provider will ask you a few questions to verify your eligibility, answer any questions you have, and then take a digital image of your joint to determine the cause of your pain.
Then, they'll explain the procedure – if you decide to continue, a provider will capture a real time x-ray of your joint (called Fluoroscopy) to guarantee the gel is placed correctly.
There are very few physical limitations after the procedure – go do almost anything you want afterwards, pain free!
---
Step 3: Depending on your treatment plan, you'll visit 3-5 more times to complete your gel series. When you "graduate" and receive your final treatment, our family celebrates with you, and we'll schedule a future follow up to make sure you're still living pain free!
By clicking "Book Now" I accept and agree to receive calls and/or text messages from the Join Relief Institute ("JRI"), JRI's partners or authorized 3rd parties at the telephone number provided, and that such calls or text messages may be for telemarketing and advertising purposes related to my inquiry as well as future opportunities. I understand and acknowledge that such calls or text messages may be sent using an automatic telephone dialing system or other automated means and that message and data rates may apply.